December 26th: Kwanzaa Festival – Traditions and Principles
The First Day of the Seven Day African-American Festival, Kwanzaa. 
Kwanzaa is an African-American and pan-African seven-day cultural holiday that celebrates family and community. This day is followed by Christmas Day. Kwanzaa begins on 26th December and lasts till 1st January every year. It is a festival that brings families together to celebrate, have feasts, gift each other, etc. 
Traditions of Kwanzaa
Kwanzaa was created by Dr Maulana Karenga in 1966. This holiday was modelled after the harvest festivals of Africa. The term is derived from a Swahili phrase 'Matunda ya Kwanzaa' which means 'first fruits'. A tradition of lighting the candles on Kinara, a candle holder, is followed by families. On each of the seven nights of the fest, families gather and light one of the candles. Post this, one of the seven principles of Nguzo Saba are discussed by the family members among themselves. These are the principles of African Culture.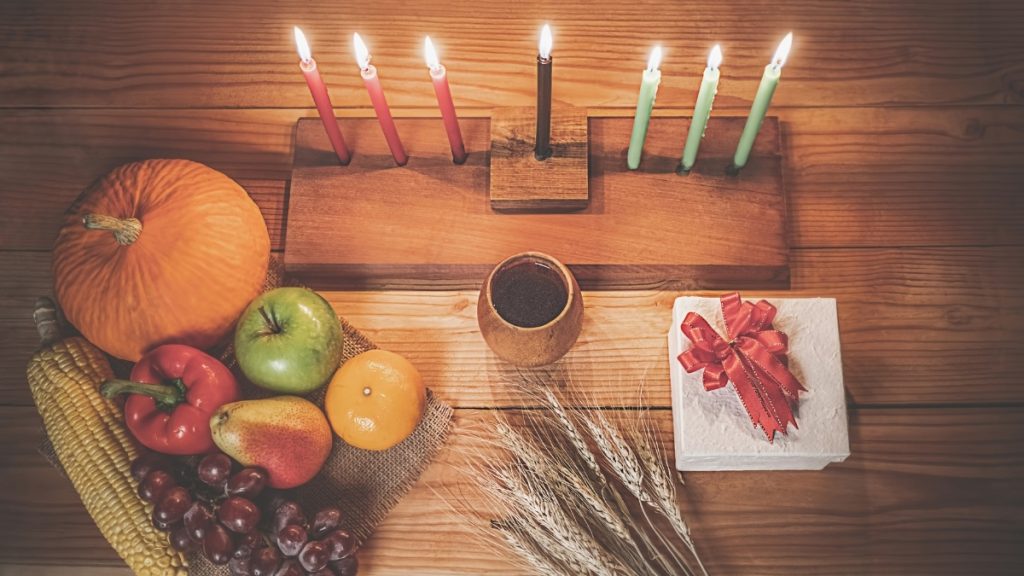 The Seven Principles
Unity: Umoja – To strive to keep the family, community, country, etc. united and together.
Self-Determination: Kujichagulia – To speak, define,and create ourselves.
Collective Work and Responsibility: Ujima – To build and maintain the community or nation together.
Cooperative Economics: Ujamaa – To establish own stores and improve the economy.
Purpose: Nia – To make the collective objective for building and developing the community.
Creativity: Kuumba – Make the community a beautiful place by contributing as much as we can towards beautifying it.
Faith: Imani – To have faith in the people around us and our struggle towards victory.