19 November: World Toilet Day

Stop for a second & imagine what life would be like without a toilet
World Toilet Day is observed on 19th November annually. The aim behind this day is to spread awareness about hygiene and sanitation issues. This day is an official United Nations International Observance Day. World Toilet Day exists to inform, engage and inspire people to move towards tackling the global sanitation crisis.
In 2013, the UN General Assembly declared World Toilet Day an official day. This was done after a Singapore-based NGO had unofficially established this day in 2001. There are 4.2 billion people living without access to safely managed sanitation. With the increasing climate change, it is important that everyone has sustainable sanitation. The awareness of treating septic tanks to treatment plans are all discussed on this day.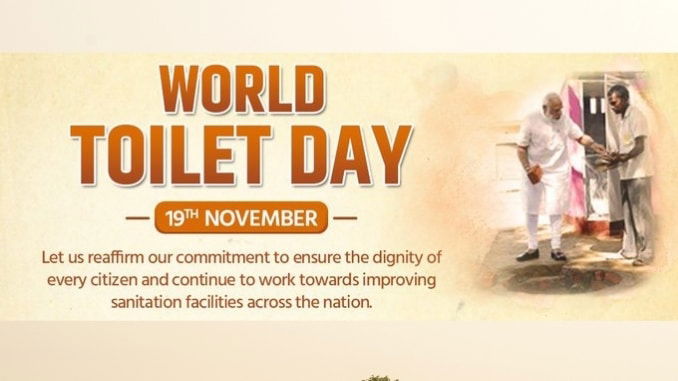 It is vital that communities are healthy as well as functioning no matter what the climate or global situation may be. The goal is to overcome the global sanitation crisis and achieve sustainable development goal 6: water and sanitation for all by 2030. Flood, drought, and the rising sea levels are a threat to the sanitation systems as well.